Quality control
Quality control
Slow grown Nordic timber is of high quality, with narrow annual rings (density of timber 750-800 kg/m3), straight and strong. In order to reach high quality of impregnation, humidity of timber must not exceed 28%, prior to treatment.
We are testing quality of timber impregnation according to BS 5666-3:1991 standard (atomabsorption spectometry method) and give classification according to EN-351-2 standard (penetration class P1 – P8). Test results yield data about retention of treatment chemical in sapwood in terms of kg/m3, impregnation depth and penetration class.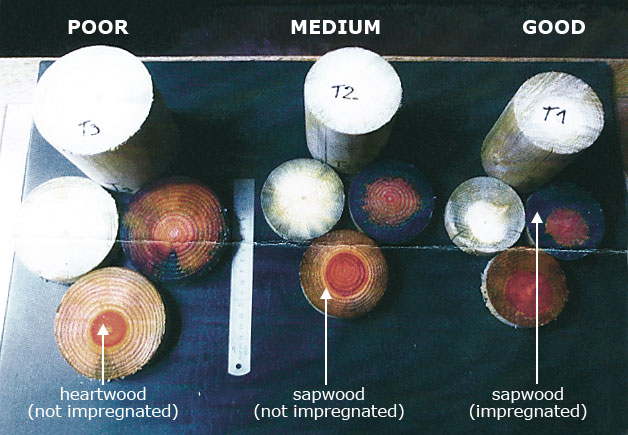 Please note that heartwood content in small trees can be very different (as provided on the photo above) and this will also affect the impregnation quality (penetration of chemical).